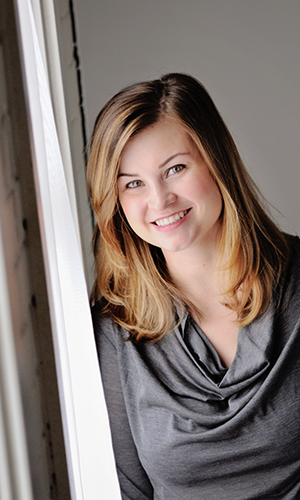 Sarah O'Leary Burningham is the author of Girl to Girl: Honest Talk About Growing Up and Your Changing Body, Boyology: A Teen Girl's Crash Course in All Things Boy and How to Raise Your Parents: A Teen Girl's Survival Guide, all published by Chronicle Books.
She has been interviewed about tween and teen issues by numerous national media and news outlets, including the Today Show, ABC News, CBS News, FOX News, NPR, Newsweek, Teen Vogue, the Los Angeles Times, and Oprah Radio, among others. She wrote an advice column for the ABC Family Network for 2 years and is represented by the HarperCollins Speakers Bureau. She's spoken at schools, libraries, parent groups, and teen book clubs around the country. With three younger sisters (and a little brother) she has a lot of experience coaching girls though growing up.
Sarah graduated from the University of Utah with her B.A. in English, while managing to find plenty of time for an active social life. The recipient of a Utah Journalism Award, her writing has appeared in many publications, including CosmoGirl!, Publishers Weekly, Salt Lake Magazine and Catalyst magazine. When she's not writing, she runs a PR and marketing agency.
A teenager at heart, Sarah loves reading, red lipstick, and travel, and still enjoys stealing her sisters' clothes. She lives in the Bay Area with her husband and two daughters.